Using Zoom mindfulness coaching
A Zoom mindfulness consultation is a session where Huw, provides mindfulness-based sessions to you, over the Zoom video conferencing platform. We meet virtually, using the computer or your mobile device to connect through the internet.
During the session, I will guide you through various mindfulness techniques such as meditation, breathing exercises, or body scans. I will also provide the knowledge and science behind mindfulness and teach you how to apply mindfulness techniques to manage stress, anxiety, depression, or other health concerns.
There are several reasons why using Zoom for a mindfulness session can be beneficial:
Convenience: Zoom consultations can be done from anywhere, making it more convenient for you and me. You can participate in the session from the comfort of your home or workplace, which may make it easier to fit the session into your busy schedule.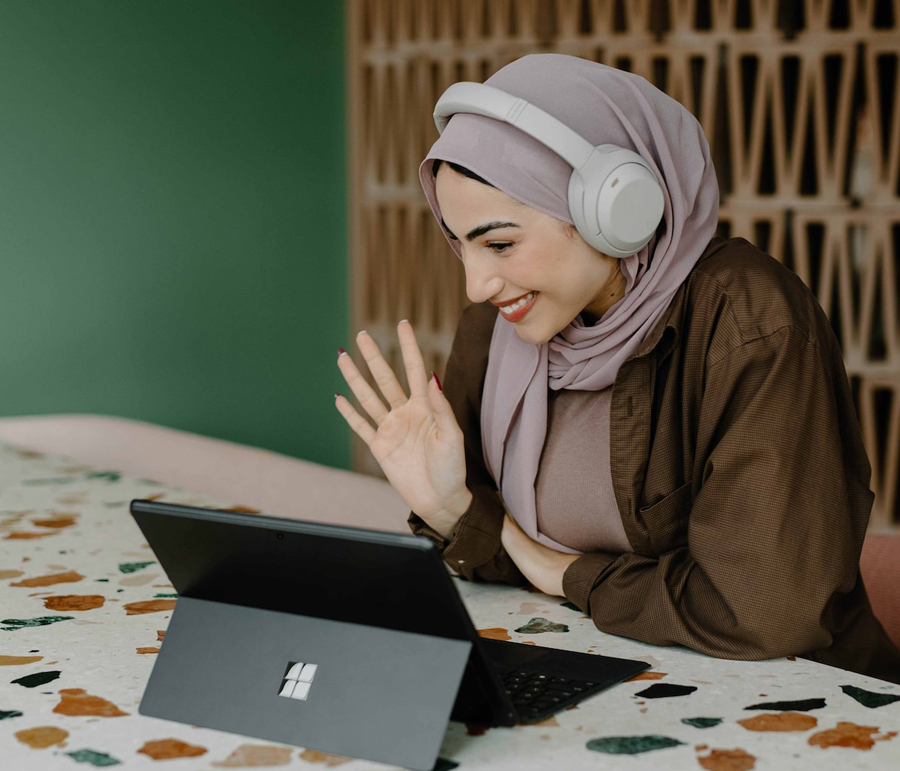 Accessibility: Zoom consultations can be beneficial if you live in remote areas or have mobility issues. This allows you to access the support you need without travelling long distances or leaving your home.
Safety: In situations where in-person consultations are not possible or safe, Zoom consultations provide a way for you to continue to receive support and care.
Flexibility: Zoom consultations can be tailored to meet your needs. For example, I can incorporate various mindfulness practices and techniques into the session to meet your specific needs and goals.
Zoom mindfulness in your home or at work
Here are some tips to help make your sessions as practical and comfortable as possible:
Ensure a quiet and private space: Find a personal space to conduct your session to avoid distractions and interruptions. This will allow you to focus on the present moment and create a relaxing environment.
Test your technology: Test your technology before the session to ensure that your audio and video work properly. This will help you to avoid any technical difficulties during the session.
Dress appropriately: Dress comfortably and appropriately for your session. This will help you to feel relaxed and present during your session.
Use headphones: Consider using headphones during your session to improve the audio quality and help you focus.
Set clear intentions: Before your session, set clear preferences for what you hope to accomplish during your mindfulness therapy consultation. This will help you to stay focused and present during the session.
Practice mindfulness exercises: Use mindfulness exercises between your sessions to help you stay focused and present. Examples of mindfulness exercises include deep breathing, body scanning, and visualizations.